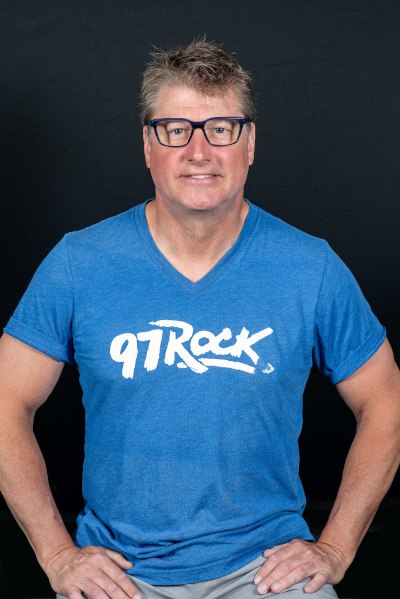 Dave "Jickster" has been working in the Western New York radio scene since 1998. For the last eighteen years, he has served as Marketing/Promotions Director and a personality for 97 Rock (WGRF/96.9).
He has been a regular contributor for the legendary "Norton in the Morning Show" as well as other 97 Rock segments and serves as 97 Rock's "concert correspondent", broadcasting live from all major Western New York concert events.
From 2006 to 2022, Jickster has spent the week before each Thanksgiving during "Operation: Rock Out Hunger, living on 54' trailer to collect food and money to benefit the FeedMoreWNY. To date, he has spent 85 days living on the truck and collected over 650 tons of food and well over $370,000 in cash to help local families in need.
He has served as emcee for numerous local concert, entertainment and charity events including Artpark, Darien Lake Performing Arts Center, Jim Kelly's annual golf tournament, Eric Wood's Foundation, Evan Wood Fund, Buffalo Music Awards, the BEMA's, Zach Bogosian's Bogo Bunch Charity and Ryan Miller's Catwalk for Charity.
Jickster worked for the Buffalo Bills from 2008 till 2010 as the official game-day disc jockey, responsible for all the music inside the Stadium during home Bills games. He was a locker room reporter for the Buffalo Bills Radio Network and continues that role for 97 Rock. He's has also co-hosted WBBZ –TV's "In the Zone" which aired every Monday during the NFL season.
He won the national "Linchpin" award in 2010 from Jacob's Media. The Linchpin Award honors a radio street team member who has earned his own brand of MVP status for his hard work and incalculable contributions to that station.
When Jickster is not working he enjoys traveling, going to the gym, ice hockey, and skiing. He is a proud supporter of Hunter's Hope, The Steadfast Foundation, The 11 Day Power Play, FeedMoreWNY, and has also supported the Hospice Foundation where he received two "Heart for Hospice" awards.