Following the unfortunate Bills loss on Sunday afternoon, Cincinnati Bengals cornerback, Eli Apple, took to Twitter to troll the Buffalo Bills, Stefon Diggs, Josh Allen, and even Damar Hamlin.
Stefon Diggs had not spoken publicly about the Bills performance against the Bengals at Highmark Stadium until Monday evening when he tweeted three times in under two minutes. Apple wasted no time in responding to the Bills wide receiver and made a jab at Damar Hamlin in the process. In response to Diggs tweet saying, "It's easy to criticize my reaction more than a result" Apple tweeted, "Cancun on 3" that included the emoji of heart hands.
This specific symbol has been used to show support for Damar Hamlin since he went into cardiac arrest on the field during the Cincinnati v. Buffalo game on January 2nd. Hamlin has also used the heart hands as a symbol of his support for those rallying around him. Hamlin wears No. 3 for the Bills and "Pray for 3" became the Bills motto in show of support for their teammate. It is also said that the saying "Cancun" is an insult to athletes when they are eliminated from playoffs.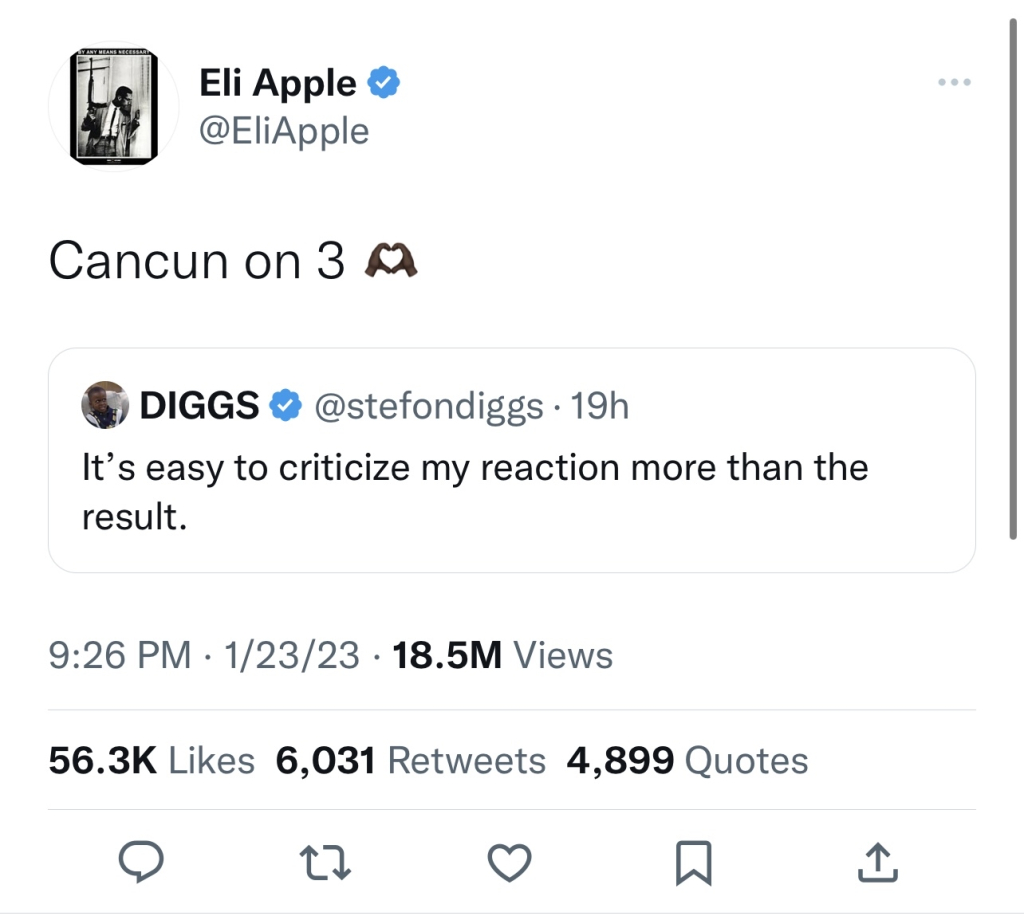 But Apple did not stop there. He continued on to publish more than 20 retweets, mocking the relationship between Diggs and Allen following the game including: offering to pay for couples therapy, implied Allen and Diggs are garbage, and mocking Allen's athletic ability.
Apple just took to Twitter to comment on his offensive tweet "Cancun on 3".