This 2022-2023 Buffalo football season let 97 Rock help you get all your pre-game supplies at Tops with '97 ROCK'S REDZONE PARTY!
COME OUT TO TOPS FRIENDLY MARKETS THIS SATURDAY, 11AM TILL 1PM FOR YOUR CHANCE TO WIN GREAT PRIZES FROM MILLER LITE, SOLO CUP AND MEYER'S RV SUPERSTORE!

December 3rd 355 Orchard Park Road, West Seneca 14224
December 10th 65 Grey Street, East Aurora 14052
December 17th 2351 Maple Road, Williamsville 14221
December 31st 3035 Niagara Falls Blvd, Amherst
January 7th 301 Meadow Drive, North Tonawanda 14120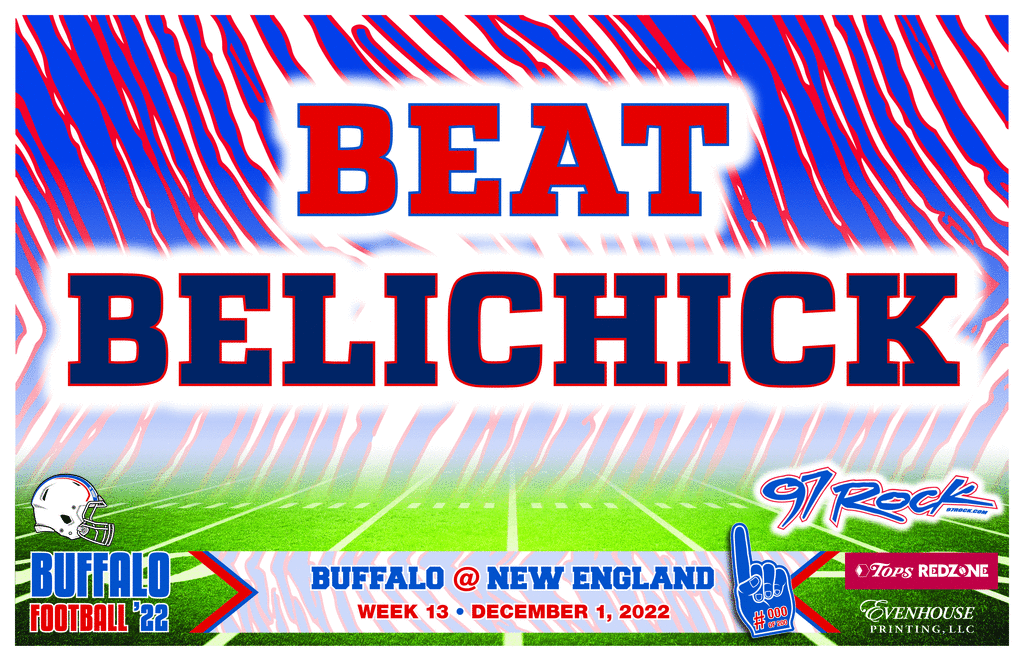 Click HERE to see the Evenhouse Printing Buffalo Football Sign of the Week.