Even the Hall of Famer can't put a nice spin on the Bills opening weekend drubbing at the hands of the Ravens.  Yesterday was downright awful, and he doesn't hide from it either.
Buffalo simply didn't accomplish much of anything at M & T Bank Stadium, and Jim thinks maybe it's best the Bills, and the fans, are best off forgetting aboutthis one.  There wasn't much good to dissect, from terrible quarterback play, bad defense, and sketchy special teams, Bills fans are left with more questions than answers.
What should Sean McDermott do at QB?  Is it safe to ever start Nathan Peterman again?  Can any signal caller make plays behind that terrible offensive line? Where do the Bills go on defense, since they let Joe Flacco carve them up through 2 and half quarters?
It's a tough Bills Monday on September 10th, but Jim Kelly's doing better, healing everyday, and is pumped to share his thoughts all season long with Morning Bull every Monday, exclusively on the mighty 97 Rock.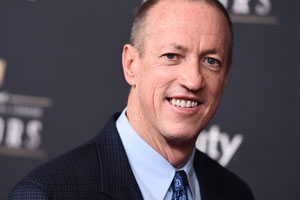 Can't see the audio player below?  CLICK HERE to stream Jim's thoughts on the game right here.
Jim Kelly talks Bills at Baltimore